October 2012 Special Printing Deal

[headlineset_pac_1_style_1][headlineset_pac_1_underline_1]Monthly Printing Special[/headlineset_pac_1_underline_1][headlineset_pac_1_box_1]October 2012[/headlineset_pac_1_box_1][/headlineset_pac_1_style_1]
1000 Select Full Color Business Cards for $15!
[tab name='Info']
The Monthly Special provides a great opportunity to give your business a boost. You can run a promotion of your own to pass the savings along to your customers, which is great for both earning new business and customer retention. Use the discount to increase your profits and put the money back into your business and help it grow to the next level. Monthly Specials are designed to help your business thrive.
DESCRIPTION
On the first of every month, we announce an offer for one product at a drastically discounted price, where you can save up to 75% off our regular prices! This coupon is only available in the Monthly Specials section. We limit the size, stock, coating, and quantity options.
Be sure to use the voucher code below to order.
The October Monthly Special is 1000 select 4-Color Offset Business Cards for $15!
Voucher Code: oct2012
The Monthly Special prints on 14 Pt. Gloss Cover, is coated AQ 2-Sides and can print 4/4, 4/1, or 4/0.
For more details, see the product options tabs.
Note: The Monthly Special ends at 1:00 p.m. Eastern time on October 31, 2012.
Marketing Tips
Business Cards are a time-honored way for people to swap contact information and provide a quick visual impression to the recipient. Their size makes it easy to keep them with you at all times, so you never lose an opportunity to make a valuable new contact. Consider adding a coupon or other promotion to the back of your card to help your new contact become your new customer.
In this ever more digital age, Business Cards still play a vital role. Whether providing information that the recipient enters manually into their contact list, that they scan into a digital device, or that they digitize directly from a QR Code on your card, Business Cards are as important as ever.
They are also commonly left in public places as part of marketing campaigns.
[/tab]
[tab name='Color']
FULL COLOR ON BOTH SIDES (4/4)
Full color on both sides of the sheet. This option can reproduce the range of colors you see in a typical photograph out of the standard 4 printing colors: cyan, magenta, yellow, and black. Typical examples of this are magazine covers and high-end catalogs.
[/tab]
[tab name='Coating']
AQ 2-SIDES (SEMI-GLOSS)
AQ is short for Aqueous Coating. This is a semi-gloss, environmentally friendly, water-based coating applied over the entire front and back of the printed piece. It provides additional gloss and protection, and it can be written on with a ballpoint pen.
[/tab]
[tab name='Design']
INCLUDES CUSTOM DESIGN
If you have an existing design you can upload it to us and we will print it as is. If you need custom design, that is included in this special offer.
Full custom design is available at no additional charge. You can provide us with your photos and text and we will prepare a custom design for you. If you have an existing brochure we will closely replicate it and make any changes you require.
[/tab]
[tab name ='ORDER HERE']
ORDER NOW!
Normal price $79, through the end of October 2012, pay just $15!
This offer includes full design and proof. You will be contacted to discuss your design after order completion.
This is a spectacular offer and is available until the end of October. Take advantage of it today.
If you have any questions, please contact me directly. My email address is: [email protected] or call me, my direct phone is (716) 650-5900 ext. 616.
As always, we appreciate your business and look forward to working with you.

Philip Bodkin
Managing Partner
***MUST USE VOUCHER CODE: "oct2012"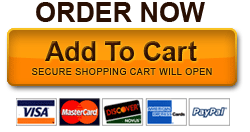 [/tab]
[end_tabset]